December 3, 2022 18:00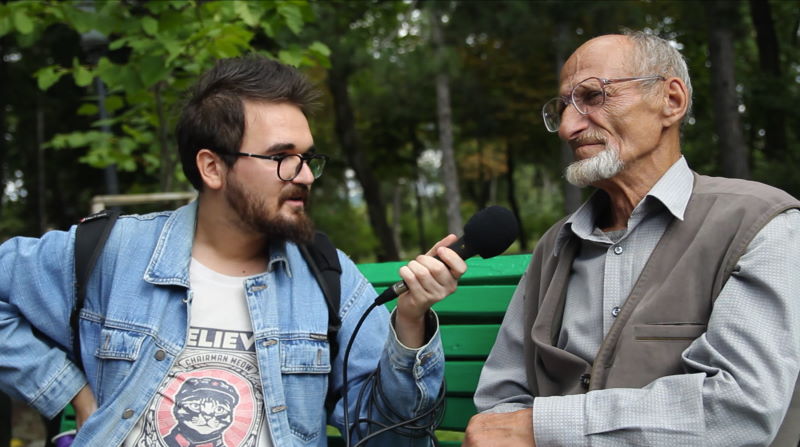 Queerky Town
2022 | Moldova
by Cristian Doroftei
Original version: romanian
Subtitles: english
Queerky Town is an attempt to find joke patterns in the everyday life of Chișinău. Against the common perception, Moldova, an eastern European country, is more than just fornication, promiscuity, alcoholization, and fanfares on a daily basis. Rebelling against the western and heteronormative gazes is a must, and this movie is a manifesto against them. It's fun, progressive, and queer.
Regardless of the lack of expertise from both the narrator and the audience, we will manage (or at least pretend) to understand that humor is not just a matter of being funny. Its true function is to create new social bonds and shift and build new meanings. We will understand how we can achieve cultural hegemony by means of comedy. And finally, how we can become more humane.
Access to all the films is offered free of charge by the organisers.
All the films are subtitled in Romanian and English.
The films can be viewed offline only, during the Festival days.
Pirating the films is strictly forbidden.
Certain films will be followed by Q&A sessions.