17 November 2023 20:00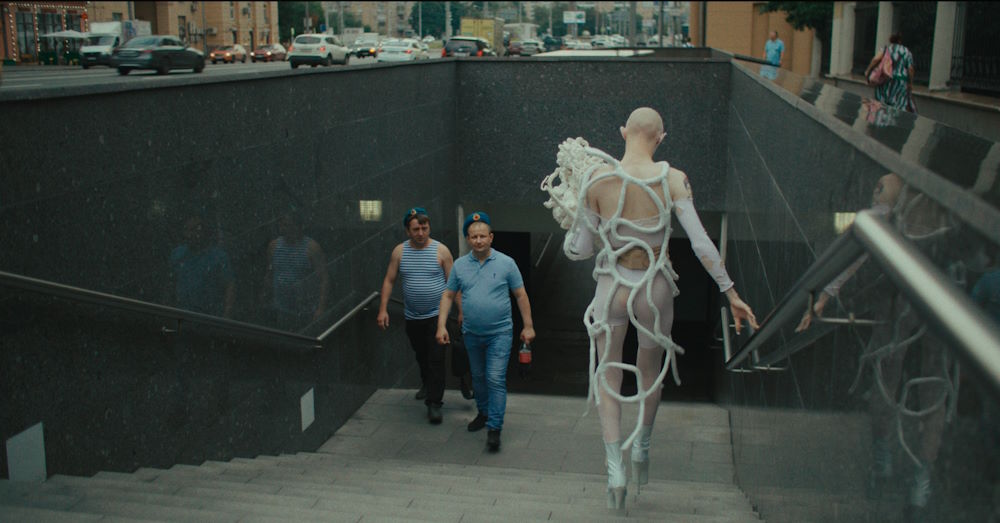 Queendom + Q&A
2023 | France | 98 min
by Agniya Galdanova
Location: ZPațiu
Gena, a queer artist from a small town in Russia, dresses in otherworldly costumes made from junk and tape, and protests the government on the streets of Moscow. Born and raised on the harsh streets of Magadan, a frigid outpost of the Soviet gulag, Gena is only 21. She stages radical performances in public that become a new form of art and activism. By doing that, she wants to change people's perception of beauty and queerness and bring attention to the harassment of the LGBTQ+ community. The performances—often dark, strange, evocative, and queer at their core — are a manifestation of Gena's subconscious. But they come at a price.
Access to all the films is offered free of charge by the organisers.
All the films are subtitled in Romanian and English.
The films can be viewed offline only, during the Festival days.
Pirating the films is strictly forbidden.
Certain films will be followed by Q&A sessions.