17 November 2023 11:00 PM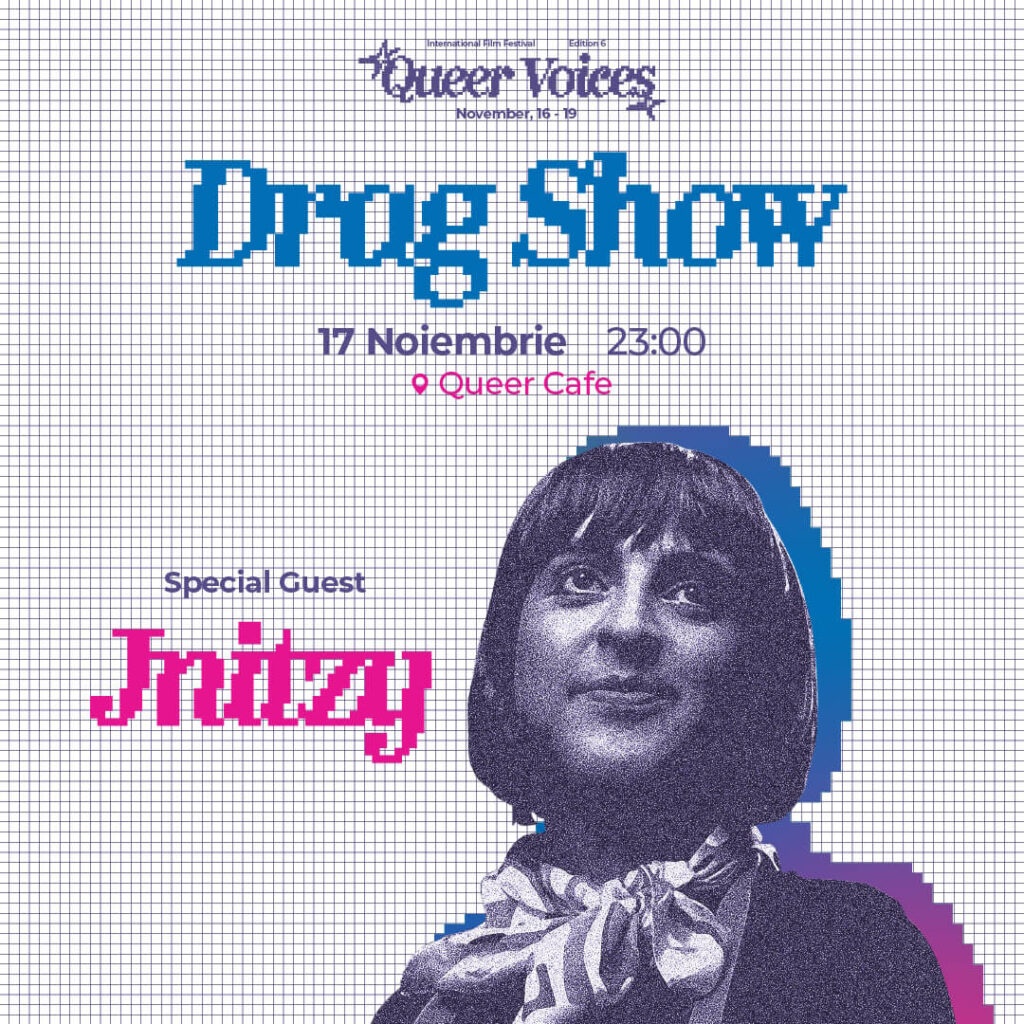 Drag Show Party with Jnitzy
Location: Queer Cafe
On the second day of the festival, we're gearing up for an epic Drag Show, filled with glitter, humour, and massive doses of queer fabulousness, all hosted by none other than the marvellous Jnitzy, our beloved guest from Bucharest!
Jnitzy will dazzle us with transformations and vocal performances that will make you exclaim, "Yaaas, queen!"
P.S: The stage is open for other queens as well:)
Access to all the films is offered free of charge by the organisers.
All the films are subtitled in Romanian and English.
The films can be viewed offline only, during the Festival days.
Pirating the films is strictly forbidden.
Certain films will be followed by Q&A sessions.